If one were to inquire about the standout mobile gaming products that emerged during the pandemic years, it's likely that you would receive a variety of responses, including popular titles like "Genshin Impact" and "Call of Duty." However, among these, there are also seemingly unassuming mobile games that have experienced remarkable breakout success. This article aims to introduce one such dark horse in the world of strategy mobile games, "Evony," and the visionary company and founder responsible for its success, David Guo.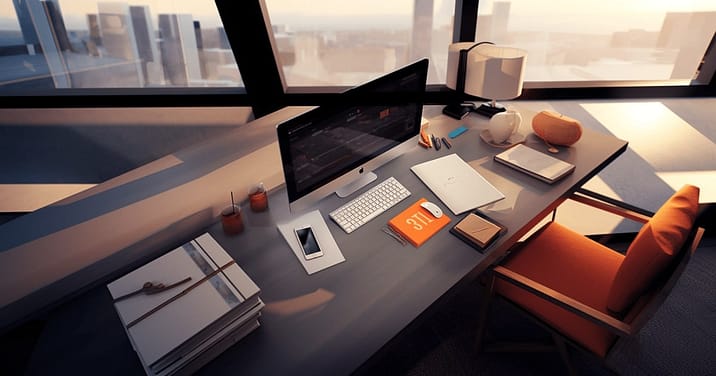 The Team Behind Evony's Success
Exploring the Strong Team and Company Culture Led by David Guo
The Team and Company Behind Evony Behind every successful product lies a dedicated team and company. In a post-22nd NYX Award interview, CEO David Guo of Top Games Inc. shed light on how his team propelled Evony to its current success. Guo's unwavering belief in his team views every member as a creator of exceptional ideas. He encourages team members to explore various facets of the business, gradually sculpting and polishing it until it resembles a masterpiece.
Furthermore, the team under David Guo's leadership places a strong emphasis on player experience, establishing multiple gaming communities to gather invaluable player feedback. This feedback loop allows them to make continuous improvements, ensuring that each game delivers an exceptional user experience.
David Guo once stated, "I am a gamer myself." Over the years, I've observed that many gaming companies overlook the importance of user feedback and game experience. It was this observation that led me to join Top Games Inc. The company's core philosophy revolves around enhancing the gaming experience by prioritizing players. In our work, we design games from the player's perspective, acknowledging that players not only form friendships within games but also invest a significant amount of time in them. Our goal is to craft the ultimate gaming experience, foster a thriving gaming community, and relentlessly enhance this experience.
Data-Driven Decision-Making
How Data Science Shapes Top Games Inc.'s Success in Gaming
David Guo, also known as Yaoqi Guo, boasts extensive experience in the gaming industry, with expertise in game development and marketing. As the President and top developer of Evony, he assumes multiple roles and employs unique approaches when making critical decisions. Data science plays a pivotal role in the company's success, as it ensures the accuracy of every decision and provides a deeper understanding of the target audience. According to experts, data-driven organizations have a staggering 23 times higher chance of acquiring customers compared to those that don't harness data science.
This commitment to data-driven decision-making not only guarantees precise decision-making but also allows us to optimize our products precisely to cater to user preferences. This strategic use of data has been the cornerstone of our success in the fiercely competitive gaming industry.
Top Games Inc.'s Organizational Philosophy
Top Games Inc. adopts a streamlined, open, and flat organizational structure. Here, no engineer has more than three levels of management above them, and no manager or team leader oversees more than seven subordinates. This fosters the free flow of information within the company, except when restricted by legal or privacy considerations. When challenges arise, David Guo swiftly assembles a team to address them and devise solutions.
Moreover, both David Guo and Benjamin Gifford share the belief that having an outstanding team is paramount. Top Games Inc. is renowned for investing significant time and resources in recruiting top talent each year, ensuring that new team members can unleash their creativity through exploratory camps and the cultivation of critical thinking.
Judging by Evony's performance, it's evident that these strategies have paid off. In today's rapidly evolving mobile gaming industry, Top Games Inc. continues to stand as one of the most esteemed brands. They have released several critically acclaimed games, including the award-winning Evony, consistently pushing the boundaries and raising the bar for game quality. Their unwavering commitment to innovation and excellence has solidified their position as industry leaders.
About EVONY
EVONY, released by Top Games Inc. in 2016, has garnered a loyal user base due to its unique multi-civilization system and immersive war experience. In a bid to expand its market and reach a broader audience, Top Games Inc.'s co-founder and CEO, David Guo, spared no expense in enlisting renowned directors and actors from the industry to produce product advertisements. These advertisements made their debut during the 2017 Super Bowl and left a lasting impact with their stunning visuals and intense atmosphere. The advertisement earned a well-deserved place among the top ten Super Bowl ads, captivating the hearts of viewers everywhere.